Hi, I am Caroletta, a paintress, illustrator and blogger from Berlin, Germany.
I've already been blogging since 2010. Eventually one day my old blog Kinder.Zimmer.Kunst didn't fit me anymore. A relaunch under the old name was no option, however I've moved some of my favourite posts and republished them at Art& Almonds in September 2015.
With a brush in one hand and a wooden spoon in the other I now regularly balance the keyboard on my lap blogging about what touches my artist's heart and titillates my vegan palate.
On this blog you will find detailed DIYs, delicious recipes, interesting internet finds and of course a lot of insights into my creative world.
Sometimes it may occur that some good friends of mine and I take our big red sofa, a chandelier and my paintings for a short trip to the woods. But this happens rather rarely.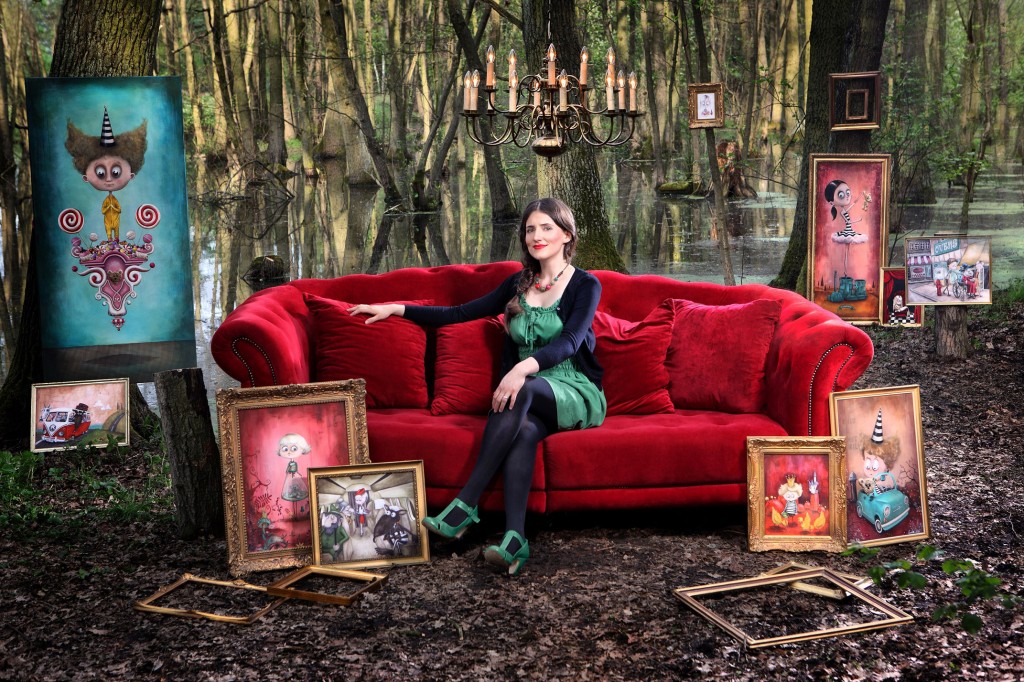 © Foto Florian Schmidt